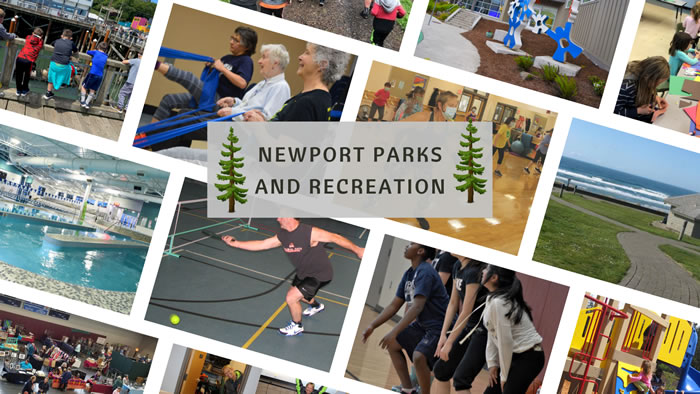 Newport Parks and Recreation provides welcoming and safe opportunities to play, learn, and build community, and promotes responsible stewardship of the land. We promote healthy people, a healthy environment, and a strong community.
With beautiful parks, a Recreation Center, 60+ Center, and Aquatic Center, Newport Parks and Recreation has you covered for your recreation needs. We have a variety of classes and events for fitness and fun.
Need to get in touch?
Call us at 541 265 7783 or email us
Keep up to date on all our events on our Facebook or Instagram pages
Want to work for us? Check out the City of Newport's employment page