Due to the COVID-19 outbreak, there will be limited access to the Newport Municipal Airport FBO, beginning Tuesday, March 24, 2020 until April 28, 2020.
During this time period, the FBO will be locked. A NOTAM (Notice to Airmen) has been issued regarding this limited access. Fuel continues to be available – self-service AvGas will be open, but Jet-A is only available on an on-call basis by calling 541.867.7422.
No crew cars will be available during this time. Hertz rental cars will continue to be available by appointment through Hertz at 541.758.4101.
An Airport employee will be on-call during the evenings for after-hours Jet-A fueling. Normal call-out fees will be charged. The after-hours telephone number is 541.530.1364.
Questions should be directed to Lance Vanderbeck, Airport Director, at 541.867.7422
---
Located on the scenic Oregon Coast, Newport offers a large range of products and services to the aviation public. Please take a look around and see what we are able to offer for your flight. Do not hesitate to contact us with any questions you may have.
---
---

Hertz Rent-a-Car is now officially at the Newport Airport. Make your reservation online at www.hertz.com (location listed as South Beach, OR). Or call the FBO or the Hertz office in Corvallis (
541.758.4101
).
---
Would you like to volunteer at the Airport? Please complete the form below.
Areas of interest include:
Reception - customer service
Grounds Maintenance
Building Maintenance
Office Maintenance
2018 Tree Removal Project
For information concerning the 2018 Tree Removal Project please see below
Update 7-10-18
2012 Economic Study Newport_Municipal 1-24-14.pdf
2018 Tree Removal Presentation #1 11-2-17.pdf
2018 Tree Removal Presentation #2 6-7-18.pdf
AC-150-5100-17-Change-7-Land-Acquisition.pdf
ExecutiveSummary_Draft ODA review_20180529.pdf
OAP Ch 9 Resiliency 2018-04-16.pdf
Q & A Attachment #1 4-18-18.pdf
Q & A Attachment #2 7-9-18.pdf
Salus-Newport Airport Resilience Assessment-DRAFT-Agency Review.pdf
Oregon Aviation Plan Airport System Resilience study
---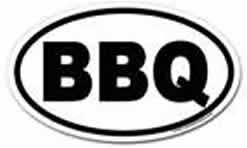 Every Saturday
Starts at Noon
Fly in for Fun at the Coast!