Library staff is available to answer phone questions from 10 AM to 5 PM, Monday-Friday while the library is closed to the public. We are also available via email at reference@newportlibrary.org.
Check our list of current library services. The list will expand and change so check often!
Don't have a library card? Sign up now to access our digital collection and resources with our new eCard!
¿Todavía no tienes una tarjeta de la Biblioteca? ¿Quieres acceder a nuestra increíble colección digital? ¡Regístrese para obtener una eCard!
Read the City of Newport's Proclamation of National Library Week!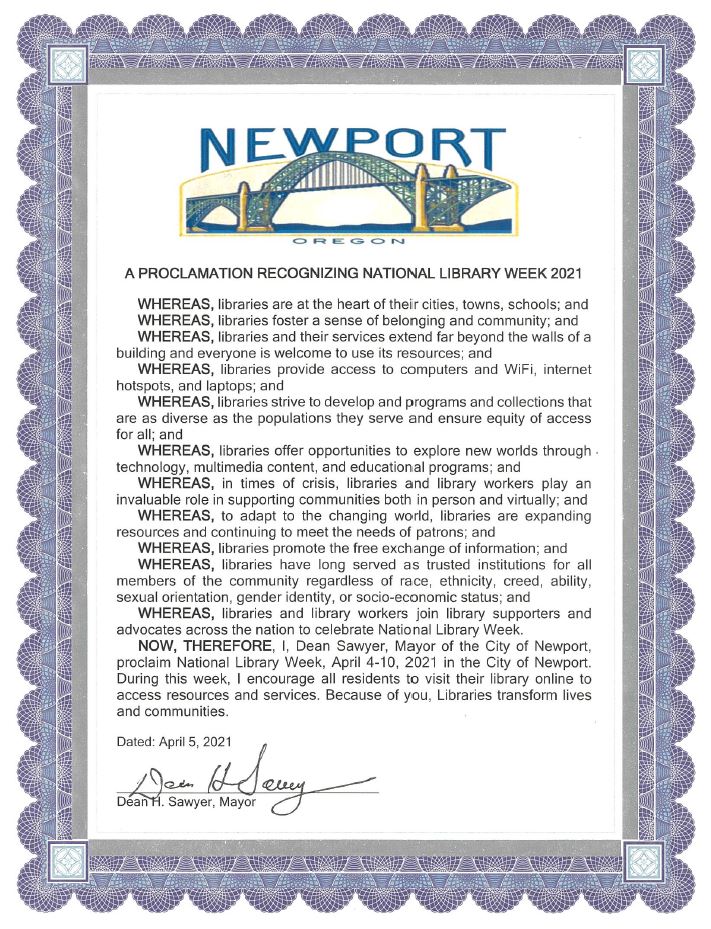 click to enlarge