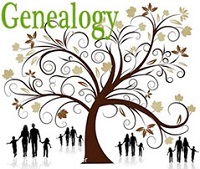 Genealogy: Getting Started
Thursday, October 3, 2019
2:00 - 3:00 pm
Do you have an interest in finding out more about your ancestors and want to get started building your family tree? Muriel King from Lincoln County Genealogical Society will be at the Newport 60+ Activity Center on Thursday, October 3, 2019, 2:00-3:00 p.m. She will give an overview of the Lincoln County Genealogical Society and how to begin your research to find your ancestors and build your family tree. A question and answer session will follow. 

AARP Driver Safety Class
Tuesday, November 5, 2019
9:30 am - 4:30 pm
The AARP refresher class for all licensed Oregon drivers will be held in Newport on Tuesday, November 5, 2019, from 9:30 am to 4:30 pm at the Newport 60+ Activity Center (next to Newport City Hall). There will be a one-hour lunch break from 12:00 to 1:00 pm.
Class size is limited, so reservations should be made. There is a fee of $20 (to cover supplies). If you are an AARP member, there is a $5 member discount. (Please bring AARP member card.) Payment is due on the day of the class to AARP.