Greetings from the Newport 60+ Activity Center!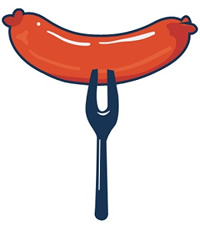 Accreditation Celebration/Hot-Diggity-Dog Day
Tuesday, July 26, 2022
1:00 - 4:00 p.m.
Come celebrate this important achievement with us in conjunction with the Newport Senior Association Hot-Diggity-Dog day.
Food and beverages will be served. Music, fun, food and celebration.

Line Dance Classes, beginning Wednesday, July 13:
Beginning Line Dance, 1:00 - 2:00 p.m.
This class is designed for people who have never line danced as well as those who want to review basic line dance steps
or just enjoy doing easier dances to slower music.
Improvers Line Dance, 2:00 - 3:00 p.m.
This class is for those dancers who are already familiar with line dance steps and dances.
Intermediate Line Dance, 3:00 - 4:00 p.m,
This class is for more experienced dancers who already know the basic line dance steps.
In this class you will be doing more complicated dances.

Christmas in July Art Class
Friday, July 15, 2022
1:00 - 3:00 p.m.
Create this cute reindeer using cork, pipe cleaners and other art supplies. Supplies will be provided by instructor Ann Tebo.
If you own a glue gun, please bring it to class.

Ancient Mirror Mosaic Art Class
Wednesday, July 13, 2022
1:30 - 4:30 p.m.
Eugene Sterud will teach you how to make your own 9" x 9" mirror mosaic using vitreous glass, beach glass, pebbles, shells, half marbles, buttons and beads.
Everyone goes home with a completed project.
Cost of supplies is $16.00, to be paid to the instructor on the day of the class.
All of the classes/programs offered at the Newport Recreation Center and the Newport 60+ Activity Center are now available to sign up for online. Go to www.newportoregon.gov/sc and click on the yellow banner to browse the catalog. Also, the Recreation Center home page has really good videos on how to create an account and sign up for classes. Another option is to call the office @ 541-265-9617 and someone can sign you up! 541-265-9617.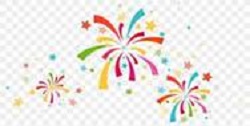 60+ Advisory Board Needs You!
The 60+ Center Advisory Committee needs your help! There are two open seats on the Advisory Committee. This is your opportunity to bring issues forward that will benefit and improve the lives of 60+ individuals in our community for study and discussion. The committee meets monthly, but there may be months when more meetings are necessary. To become a part of this exciting work, please click here to complete the application.