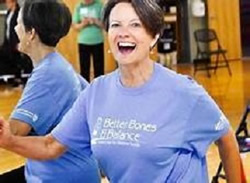 Better Bones & Balance
Friday, beginning February 3, 2023
1:00 - 2:00 PM
The Better Bones & Balance Program classes are designed to gradually improve balance and strength to avoid falls and maintain independence.
This video-led class will be facilitated by Alisha Kern.

TAX PREP INFORMATION SESSION
Tuesday, January 24, 2023
2:00 - 4:00 p.m.
Come get your tax preparation questions answered by long-time volunteer Kathy Kuebbing.
Drop-in Question & Answer Sessions
February 17 & February 24, 9:00 a.m. - Noon
Self-Prep Sessions
February 6, March 20 & April 12
9:00 a.m. - Noon; 1:00 - 4:00 p.m.
For those who do not have computers at home, Tax-Aide volunteer Kathy Kuebbing will be here to answer questions while you prepare your free tax filing.  
All of the classes/programs offered at the Newport Recreation Center and the Newport 60+ Activity Center are now available to sign up for online. Go to www.newportoregon.gov/sc and click on the yellow banner to browse the catalog. Also, the Recreation Center home page has really good videos on how to create an account and sign up for classes. Another option is to call the office @ 541-265-9617 and someone can sign you up! 541-265-9617.