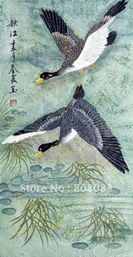 Movable Peace Class #1
Wednesdays, November 6 - December 18, 2019
11:15 am - 12:15 pm
This is a class based on the idea that moving creatively, no matter how gently, helps with reducing stress, anxiety, and in some cases, pain. Moving improves memory and cognitive skills in general. This class includes a long warm-up and stretching exercises, using movements from Qigong, Tai Chi, Creative Movement, and Brain Gym. Participants may sit or stand. This is a very basic movement class for anyone who is recovering from an illness or injury.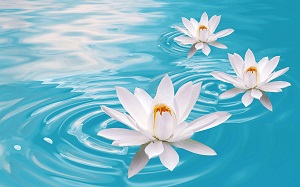 Meditation Workshop
The first Thursday of each month
December 5, 2019 - March 5, 2020
11:15 am - 12:30 pm
Meditation is now mainstream and is being practiced in many different places in many different ways. The meditation that will be taught has its roots in Zen practice. In our everyday lives we can see how complex life can be and how we need to have a place to relax and catch our breath sometimes.
In this workshop you will learn that this place of rest already exists in our own bodies. The most important point is to learn how to simply sit, and be comfortable and restful - a practice and tool that can be applied to any life endeavor. The instructor for this informative workshop is Joseph Armenio.
This workshop is free to members, and for everyone else there will be a $2.00 drop-in fee.

Decorate the Tree
Christmas Party
Thursday, December 12, 2019
1:00 - 3:00 pm
Come and join in the fun! We are hosting a "Decorate the Tree" party. Pianist BethLyn Brandt will entertain us with a selection of Christmas music. Join us in decorating the Christmas tree in the Multi-Purpose Room. Enjoy refreshments and sing carols.

Senior Fitness Tests
Thursday, January 9, 2020
1:00 - 5:00 pm (by appointment)
The 7 individual tests are simple, will take approximately 45 minutes to complete, and are an easy way to measure upper and lower body strength, flexibility, agility, and balance. These evidence-based tests were designed by Roberta E. Rikli and C. Jessie Jones, PhDs, through California State University, Fullerton. Test results will be compared with national study data and will help individuals create a personal baseline for their fitness level.
Data from the national study indicated that those who were physically active (participated in physical exercise equivalent to at least 30 minutes of brisk walking at least three times a week) scored much better on all test items than did inactive or low-active individuals. In fact, the study provided evidence suggesting that at least half of the usual decline associated with aging might be prevented through regular exercise, or, put another way, that sedentary older people experience twice the amount of physical decline as their more active counterparts.
For more information, or to schedule your appointment, call 541-265-9617. It is advised to have a medical clearance form prior to testing. If there is an overwhelming response, we will try to schedule an additional fitness testing day in January.