Sleep and Lifestyle for Wellness
Thursday, April 25, 2019
2:00 - 3:00 pm
Do you have difficulty falling asleep or sleeping through the night? Then you do not want to miss this presentation by Michael Stout, RPSGT, CCSH, Lab Coordinator/Lead, Samaritan Pacific Sleep & Neurodiagnostics Lab, as he shares information on the important subject of sleep.
Mr. Stout will talk about the importance and function of sleep, the restorative action of sleep, an overview of sleep disorders and their treatments, and how changes in our lifestyle can prevent or reverse sleep disorders and related conditions.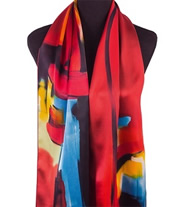 Scarf Art
Friday, April 26, 1:00 - 2:30 pm
There are several versions of Scarf Art. In this version, you will be using colorful sharpies to make your own special unique design, then using an eyedropper, apply alcohol. The alcohol will make the colors bleed into beautiful designs! Everyone goes home with a completed project.
Cost of the class is $15.00. Class size is limited to 10 participants, so please sign up early. Must pre-pay to register for this class.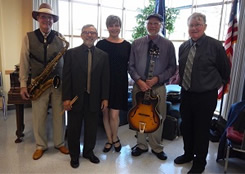 Jazz Band, Past Forward
Three Free Amazing Performances!
Three Saturdays: April 27, May 18, and June 15, 2019.
All performance times are 2:00 - 4:00 pm.
Past Forward plays tunes from the 1920's through the 1960's with a diverse repertoire that features standards, show tunes, bossa novas and popular hits. Be sure to grab a piece of pie, soft drink, and a partner for some toe tapping music!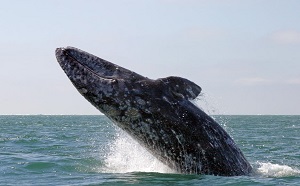 Whale Watching Presentation
Thursday, May 2, 2019
2:00 - 3:00 pm
Moms and Calves are Here! Have you seen our whale moms and calves in the surf? Ever wonder why these 40' creatures would be in waters so shallow? Or how a baby whale nurses? Did you know whales can be seen year-round from the Oregon shores?
We invite you to join us for a presentation by Clint and Kathy Perry, who will share their love of whale watching, answering these questions and more. Bring your curiosity, enjoy a few whale artifacts, and hear the latest information about these gentle giants.

Patio Gardens Presentation
Thursday, May 9, 2019
2:00 - 3:00 pm
Do you like to garden, but have limited space? Many seniors live in places with small gardens that need little maintenance and for some seniors gardening with containers is helpful.
If you would like to learn how to do container gardening, please come to the Newport 60+ Activity Center on Thursday, May 9, 2:00-3:00 p.m. as Master Gardener and Oceanview Demo Garden Coordinator Kharizma McAnulty shares about the principles of container gardening and shows how a patio or balcony can be beautiful and productive. She will talk about plant selections for containers and different combinations that can be planted together depending on cultural needs.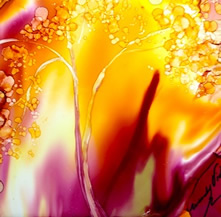 Alcohol Inks Class
Friday, May 10, 2019
1:00 - 2:30 pm
Alcohol Ink is a colorful, acid-free medium that is a blast to paint with. The ink is capable of creating colorful abstract collages or more intricate paintings. Cost for this class is $15.00 per tile, and class size is limited. Sign-up now! Must pre-pay to register for this class.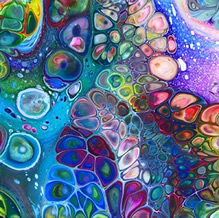 Pour Art
Friday, May 17, 2019
1:00 - 2:30 pm
The defining characteristic of this acrylic painting technique is that you don't apply the paint with a brush or palette knife, but rather use gravity to move the paint across a canvas. The results are unlike anything you can get with a brush: fluid flows of paint without any brush marks or texture.
Cost of the class is $15.00. Class size is limited to 10 participants per class. Must pre-pay to register for this class.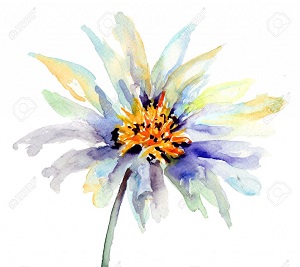 WATERCOLOR & COLORED PENCIL ART CLASSES
May 28 - July 2, 2019
Class meets on Tuesdays
Watercolor: 10:00 - 11:30 am
Colored Pencil: 1:00 - 2:30 pm
Shirley Steinhauer will again be offering two fun art classes for those people interested in learning how to create their own colored pencil or watercolor masterpiece! Class times: watercolor 10:00 - 11:30 am, and colored pencil 1:00 - 2:30 pm. Class size is limited, and pre-registration is required, so call now to reserve your spot!