Survey Results
The 60+ Center Advisory board is excited to share the results of the survey of the 50-year-old and older residents of Newport and the surrounding communities: Survey Results
Movable Peace
Movable Peace combines Qigong, Tai Chi, brain gym, meditation, and other movement practices to allow participants to move in a way that is gentle, supportive, and engaging. Two classes are being offered.
Class One Movable Peace started on Wednesday, January 2, 2019, and is a basic movement class for anyone who is recovering from an illness, injury, or for those who would like to add movement into their life. Class time is on Wednesdays, 11:15 - 12:15 pm.
Class Two Movable Peace is a class for those people who are very comfortable moving, and are curious about Qigong, Tai Chi, or Creative Movement. This is an ongoing class that meets each Wednesday, 4:00 - 5:00 pm.
For more information, or to reserve your spot, contact the 60+ Activity Center at 541-265-9617.
Open Art Studio
Saturday, January 5 - March 30, 2019
1:00 - 3:00 pm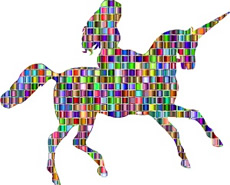 Open Art Studio allows people to come together in a supportive enviornment to create their own unique art pieces, and to foster creativity and encourage experimentation in an atmosphere of cultural exchange, conversation, encouragement, and freedom of expression.
The Newport 60+ Activity Center received the Distinguished Service Award from the Oregon Recreation and Parks Association in Sun River. OR.
On November 5th, the Newport 60+ Activity Center received an award from ORPA at the annual conferences held in SunRiver this year. The award recognized the work the center has done in evidenced-based prevention programs, specifically the Prevention of Type Two Diabetes.
Jewelry Stamping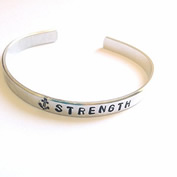 There will be two Jewelry Stamping classes offered during the month of February 2019. The first class will be on Saturday, February 16, and the second class will be on Monday, February 25, both from 3:00 to 4:00 pm. The classes will be taught by local artist, Sheri Dougan.
Hand metal stamping is a quick and easy way to customize and personalize jewelry. Make your own custom earrings in a Southwest design by using your imagination, along with a hammer and assorted metal stamps. Everyone goes home with a completed project.
Cost of the class is $10.00. Class size is limited to 6 participants per class.
Come and enjoy the classes and make something you can wear home.
Watercolor & Colored Pencil Art Classes
Starting on Tuesday, February 19 through March 26, 2019, Shirley Steinhauer will again be offering two free art classes for those people interested in learning how to create their own colored pencil or watercolor masterpieces.
Both classes are held on Tuesday. Watercolor class time is 10:00 – 11:30 am, and colored pencil class time is 1:00 – 2:30 pm.
All materials are provided, but people who do have their own supplies are encouraged to bring the supplies to class.
Class size is limited, and pre-registration is required. For more information, please call 541-265-9617, or stop by the Newport 60+ Activity Center located at: 20 SE 2nd Street, Newport, OR.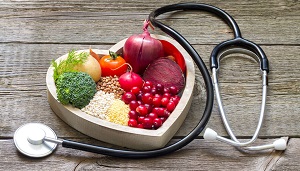 Food As Medicine
Thursday, February 28, 2019
2:00 - 4:00 pm
Cost for this class is $10.00
The presenter, Frances O'Halloran, is an herbalist, teacher, wildcrafter, and herbal medicine maker. She has been working, playing, meditating and crafting with plants for over two decades. This is a hands-on educational experience. You will craft a nutritive and Immune enhancing herbal vinegar called Fire Cider, with wild, organically-grown herbs and foods.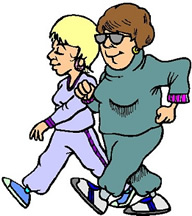 Walk With Ease
Free 6 Week Class
March 4 - April 12, 2019
Class meets on Monday, Wednesday & Friday 3:00 - 4:00 pm
Walking is one of the safest and most beneficial forms of exercise for most people with arthritis and other chronic health conditions. Walk With ease is shown to reduce the pain and discomfort of arthritis and increase balance, strength, and walking pace. This program can build confidence in your ability to be physically active and improve overall health. Preregistration is required.
Scarf Art
Friday, April 26, 1:00 - 2:30 pm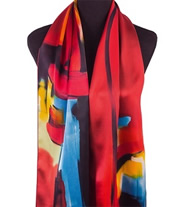 There are several versions of Scarf Art. In this version, you will be using colorful sharpies to make your own special unique design, then using an eyedropper, apply alcohol. The alcohol will make the colors bleed into beautiful designs! Everyone goes home with a completed project.
Cost of the class is $10.00, payable on the day of the class. Class size is limited to 10 participants, so please sign up early.