Watercolor & Colored Pencil Art Classes
May 28 - July 2, 2019
Class meets on Tuesdays
Watercolor: 10:00 - 11:30 am
Colored Pencil: 1:00 - 2:30 pm
Shirley Steinhauer will again be offering two fun art classes for those people interested in learning how to create their own colored pencil or watercolor masterpiece! Class times: watercolor 10:00 - 11:30 am, and colored pencil 1:00 - 2:30 pm. Class size is limited, and pre-registration is required, so call now to reserve your spot!
NEW DANCE CLASS:
From Broadway To Ballroom
Practices: June 6 and June 27, 2019
11:15 a.m. - 12:00 p.m.
Regular classes: July 11 - September 26, 2019
11:15 a.m. - 12:00 p.m.
The 60+ Activity Center is excited to announce the addition of a new dance class: From Broadway to Ballroom, Hollywood to Bollywood. The class will be led by Bryn McCornack and will be held on Thursdays, 11:15 a.m. to 12:00 p.m. July 11th – September 26th in the Health and Wellness Studio. If you would like to try out the class, Ms. McCornack will be leading "dry run" practices on June 6th and 27th at 11:15 a.m.
Learn basic steps from Salsa, Mambo and Cha-Cha. Dance like John Travolta in Saturday Night Fever, Michelle Johnston in A Chorus Line and Michael Jackson in Thriller. No dance experience necessary– just a good sense of humor.
Medicare 101 Presentation
June 20, 2019
2:00 - 3:00 p.m.
You are invited to learn about your Medicare choices and next steps at an upcoming Medicare 101 educational workshop at the Newport 60+ Activity Center on Thursday, June 20, 2:00-3:00 p.m.. The better you understand your options, the better choices you can make to protect yourself from high medical costs in the future.
During the one-hour presentation, you will gain the knowledge needed to make informed decisions and to pick a plan that works best for you when the time comes.
Presenter Audra Fullan is a Regence Medicare Sales Executive in Oregon representing both Medicare Advantage and Medigap plans. She has been at Regence BlueCross BlueShield of Oregon for 5 years. Her position includes working with the individuals approaching Medicare or currently on Medicare.
211 Informational Presentation
Thursday, June 27, 2019
2:00 pm - 3:00 pm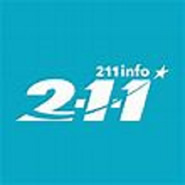 .
Shannon Rose, Community Engagement Coordinator for Linn, Benton, and Lincoln Counties, will be giving a presentation on the 211 Information System, 211 Info is a nonprofit that helps confidentially connect people with resources in their community, When consumers contact 211 Info, a community information specialist will compassionately listen to their needs and offer them a list of appropriate resources.