Welcome to Newport FBO
The newly remodeled Newport FBO offers a wide variety of services. Just let us know what your needs are!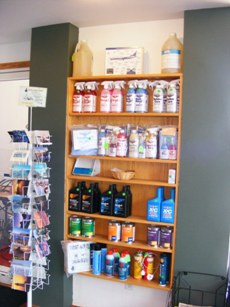 Computer, printer, copier,scanner, Internet and WiFi
Concessions, soda machine, water fountain
ONP apparel, shirts, hats, windbreakers and lapel pins
Courtesy Vehicles - first come, first serve, two-hour time limit. Must have valid drivers license and insurance
Rental Cars* - Hertz & Enterprise will deliver cars to the airport.
Hertz Rent-a-Car is now officially at the Newport Airport. Make your reservation online at www.hertz.com (location listed as South Beach, OR). Or call the FBO or the Hertz office in Corvallis (541.758.4101).

Hotel Reservations*
Catering* - must have 24 hours notice
Emergency after hours** - call 541.530.1364 - may be subject to call out fees.
* Telephone prior to arrival to verify availability
** After hours call out available with prior approval. $45 with fuel purchase, $75 without fuel purchase.