Current Schedule
Please note that the Aquatic Center schedule will be changing January 25th.
Aquatic Center Schedule (beginning January 25th )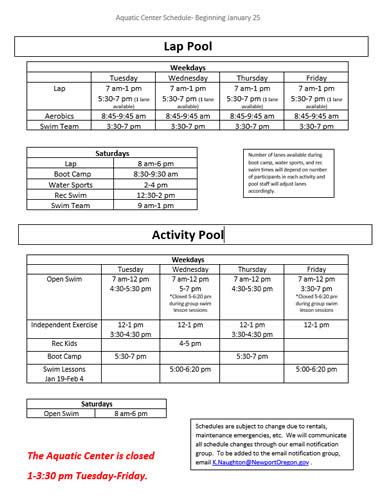 What is independent exercise?
Independent exercise is a time when guests can use the Activity Pool for therapy, walking the current channel, etc.
Open swim/play is not allowed during this time.
There may be some changes to the schedule due to rentals, swim meets, etc.
We will communicate all schedule changes through our email notification group. To be added to our email notification group, please email Keeley Naughton