Located on the scenic Oregon Coast, Newport offers a large range of products and services to the aviation public. Please take a look around and see what we are able to offer for your flight. Do not hesitate to contact us with any questions you may have.
---
---

Hertz Rent-a-Car is now officially at the Newport Airport. Make your reservation online at www.hertz.com (location listed as South Beach, OR). Or call the FBO or the Hertz office in Corvallis (
541.758.4101
).
---
Would you like to volunteer at the Airport? Please complete the form below.
Areas of interest include:
Reception - customer service
Grounds Maintenance
Building Maintenance
Office Maintenance
2018 Tree Removal Project
For information concerning the 2018 Tree Removal Project please see below
Update 7-10-18
2012 Economic Study Newport_Municipal 1-24-14.pdf
2018 Tree Removal Presentation #1 11-2-17.pdf
2018 Tree Removal Presentation #2 6-7-18.pdf
AC-150-5100-17-Change-7-Land-Acquisition.pdf
ExecutiveSummary_Draft ODA review_20180529.pdf
OAP Ch 9 Resiliency 2018-04-16.pdf
Q & A Attachment #1 4-18-18.pdf
Q & A Attachment #2 7-9-18.pdf
Salus-Newport Airport Resilience Assessment-DRAFT-Agency Review.pdf
Oregon Aviation Plan Airport System Resilience study
---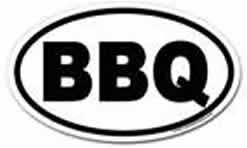 Every Saturday
Starts at Noon
Fly in for Fun at the Coast!