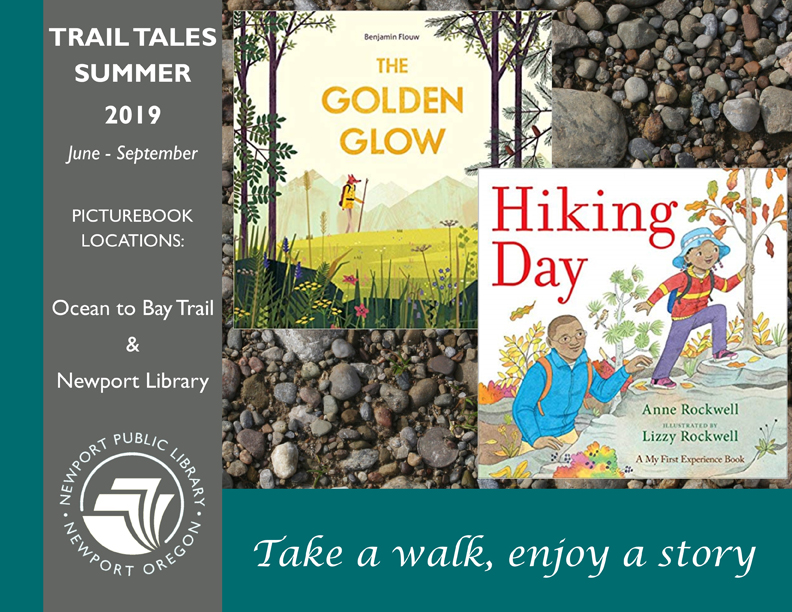 Over the summer, we will post books in two locations: the City of Newport's "Ocean to Bay Trail" (behind Big Creek Park), and from Literacy Park to the Library.
The books we're sharing on the trails are Hiking Day and The Golden Glow.
Through Trail Tales we hope to get folks up and out, enjoying a good read along the way. We also want people to realize the library is not just a building, but a community of readers, and our outreach programs are dynamic and inclusive.