Agate Beach Neighborhood and Dog Park
Features a large fenced dog park, covered picnic shelter, small playing field, picnic tables, BBQ grill, play structure and restrooms.
185 NW 60th St. Newport, OR 97365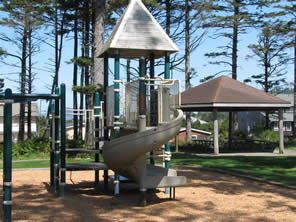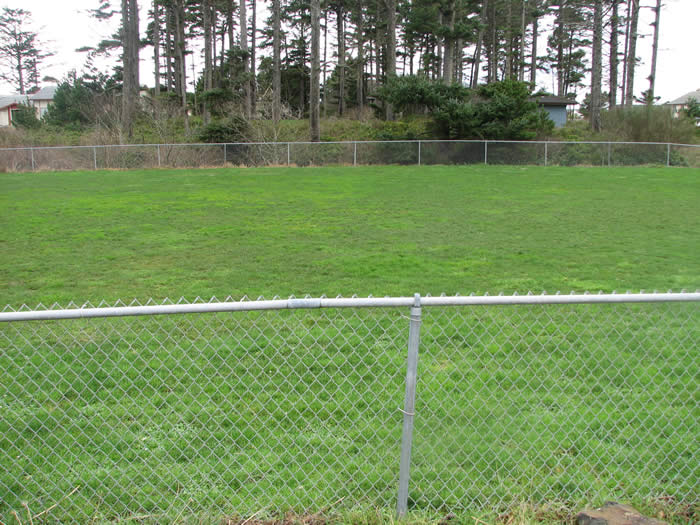 Betty Wheeler Memorial Field(2.8 acres)
Between NW 8th and 10th
Two ball fields (restrooms and concession stand in-season)
852 NW Nye St. Newport, OR 97365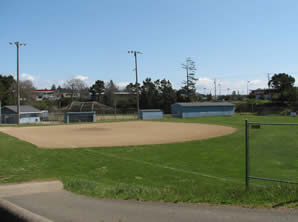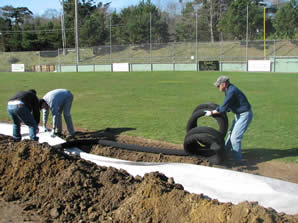 Big Creek Park (2.5 acres)
Picnic and playground facilities include slides, swings, climbing structure, picnic tables, volleyball net, BBQ grills, covered picnic shelter.
2510 NE Big Creek Road. Newport, OR 97365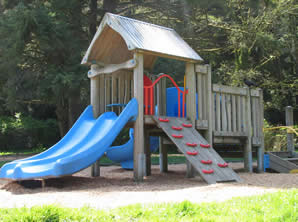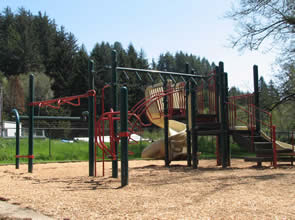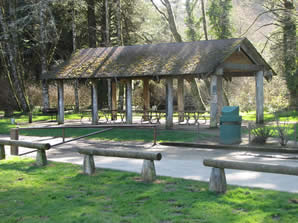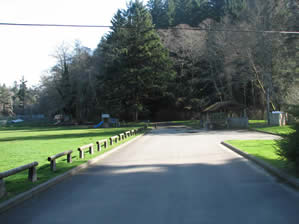 Coast Park
Coast Park is our newest Park, featuring state of the art play equipment, a magnificently detailed shipwreck, a wetland garden and more.
100 SW Coast Street Newport, OR 97365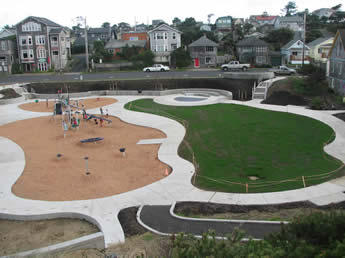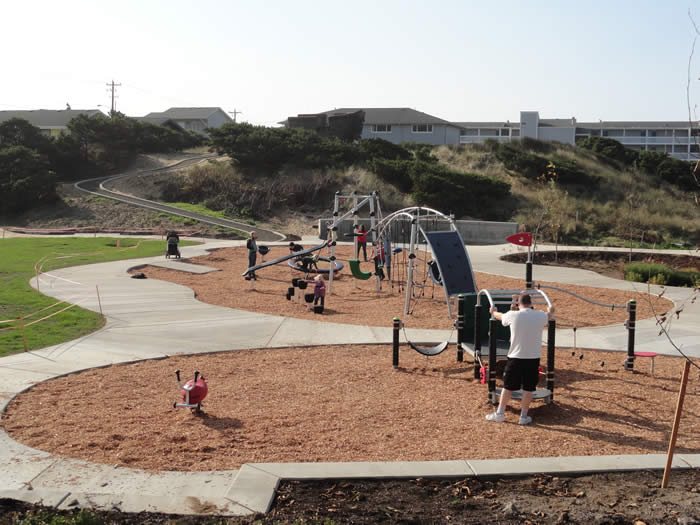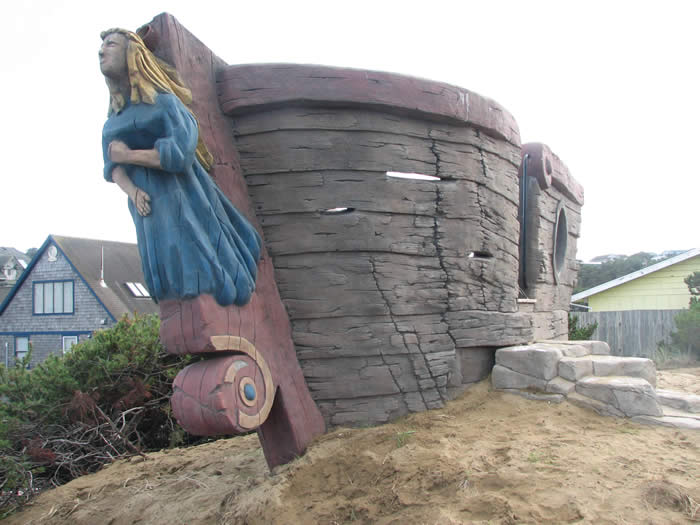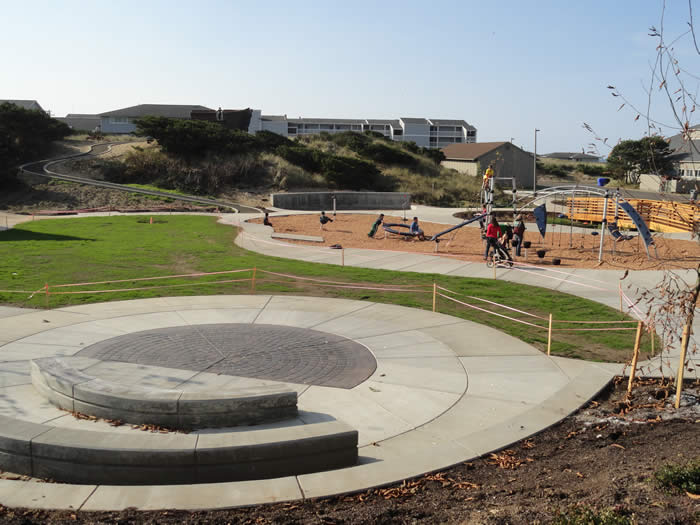 Don & Ann Davis Park (2 acres)
832 W. Olive St.(Restroom)
Vietnam Veterans Memorial, gazebo, cobblestone pathway with beach access, sitting area.
840 W. Olive St. Newport, OR 97365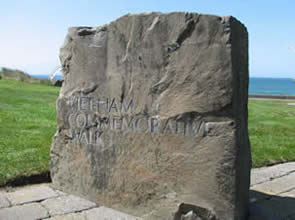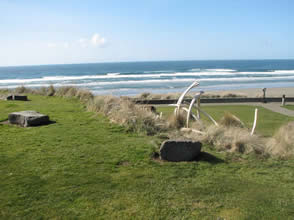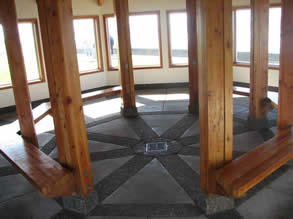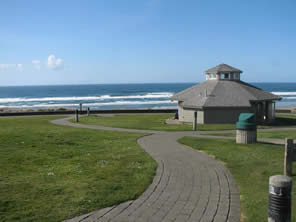 Founding Rock (0.7 acre)
Downtown sitting area.
511 SW Coast Hwy. Newport, OR 97365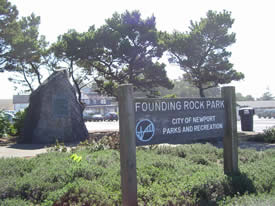 Frank V. Wade Memorial Park (8.8 acres)
Baseball and softball fields, four tennis courts, four pickleball courts, playground equipment, community garden, Summer Activity Club Headquarters, restroom, landscaped walkways and picnic tables.
1445 NE Big Creek Rd Newport, OR 97365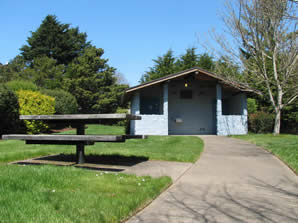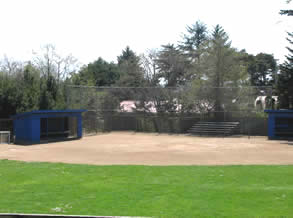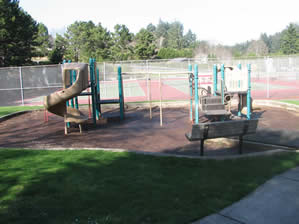 Literacy Park (1 acre) Behind the Library
Amphitheater and recreation area
370 W. Olive St. Newport, OR 97365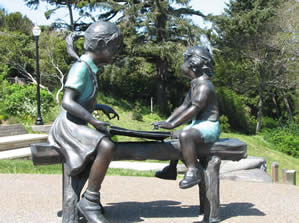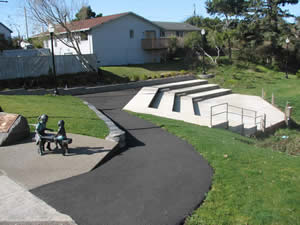 Mombetsu Sister City Park (0.6 acre)
Japanese garden
620 SW Neff Way Newport, OR 97365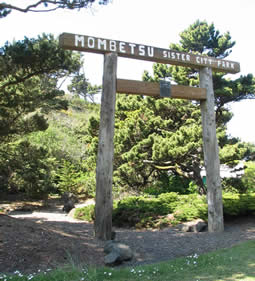 Nye Beach Turnaround (.46 acre) Central to Nye Beach business district, beach access, parking, picnic tables.
704 NW Beach Drive. Newport, OR 97365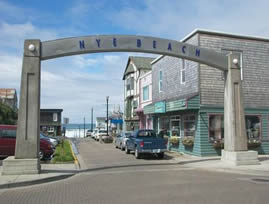 Ocean to Bay Trail (.67 mile)
This trail runs from Big Creek Park west through the Agate Beach wayside tunnel and on to Agate Beach. It includes boardwalks and bridges through forested areas and over the winding creek. State Park restrooms are located at the wayside.
Corner of NE Harney Dr and NE Big Creek Rd. Newport, OR 97365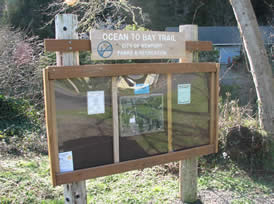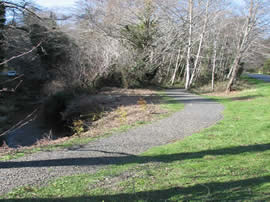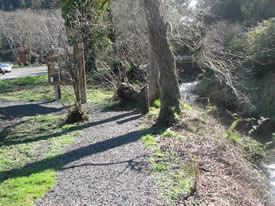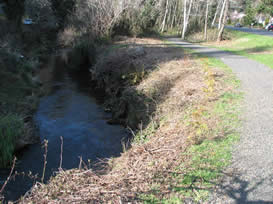 Sam Moore Parkway (5.73 acres)
(Between Betty Wheeler & NW High Street)
Natural canyon with walking trail, play structure, picnic area, sports park bowls.
656 NW High St Newport, OR 97365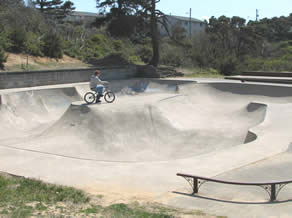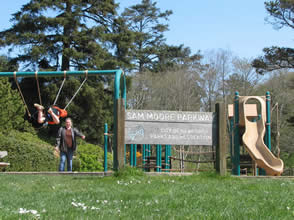 Wilder Twin Park
Features a kids play area with a covered picnic table amongst other great features.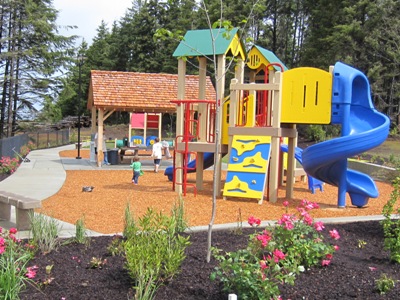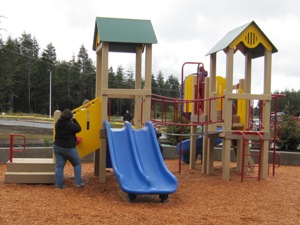 Wilder Dog Park (.7 acre)
on 40th St close to Community College Campus.
The new Wilder dog park features a transitional entry and exit corral + a water spigot for animals.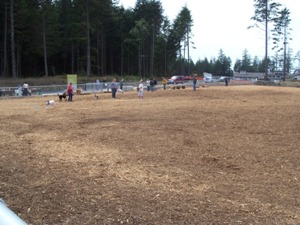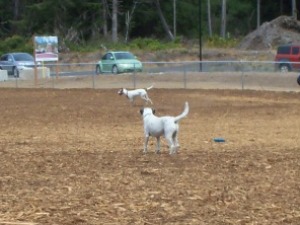 Wilder Disc Golf Course (2.38miles)
On 40th St close to Community College Campus.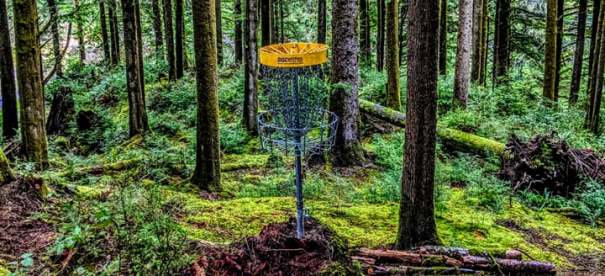 ---
For questions regarding the City of Newport Parks, please contact Public Works 541.574.3366, Jim Guenther 541.574.5878. For after-hours emergency please contact Willamette Valley Dispatch Center 541.265.4231.