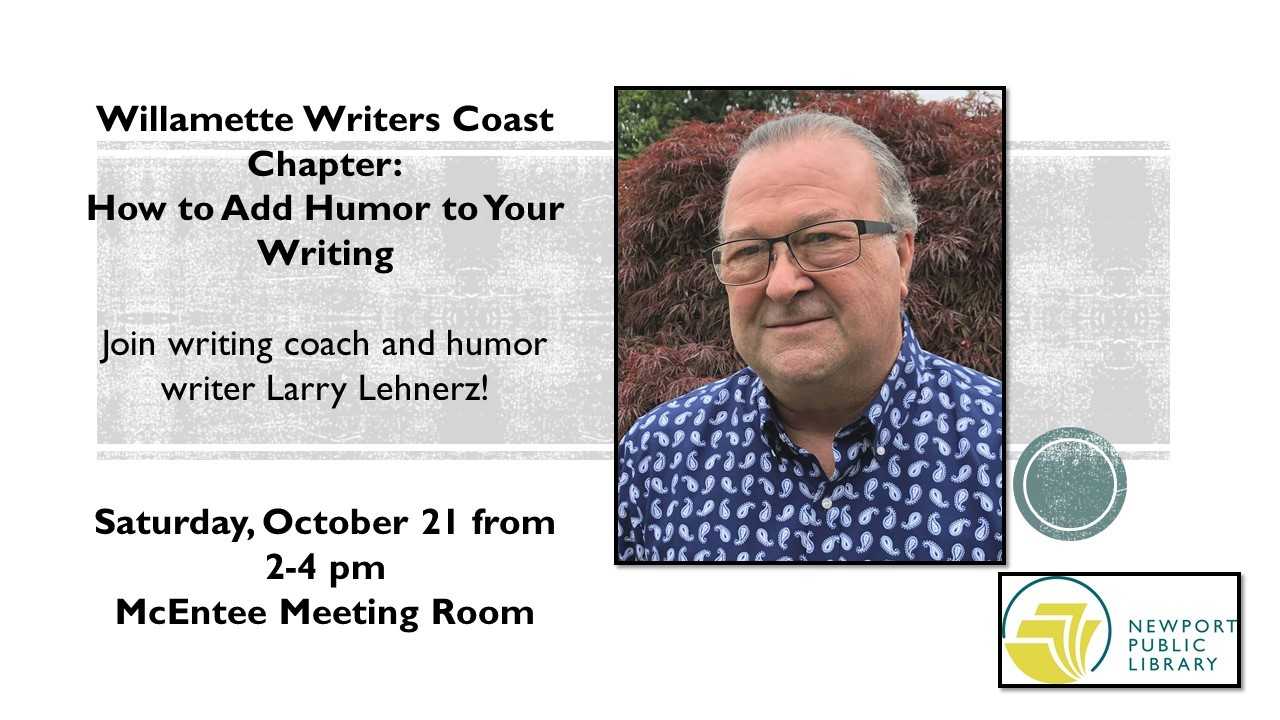 How to Add Humor to Your Writing
Feel like you're one card short of a full deck in your writing? Perhaps it's the joker card. From cozies to serious drama, humor plays a vital role in storytelling. But what if you're not funny? The good news is that like other elements of writing, humor techniques can be practiced, learned and applied to any writing style. The even better news is that doing so is fun.
Join writing coach and humor writer Larry Lehnerz on Saturday, October 21 from 2:00-4:00 pm at the Newport Public Library as he presents his workshop on writing humor for the Willamette Writers Coast Chapter. This meeting is free and open to the public.
In this workshop, we will discuss and practice humor writing techniques and send everyone away with a smile.
Larry Lehnerz is a writing coach, humorous storyteller and author of, SUMMER of '74, a coming-of-age novel imbued with humor and warmth. A former Newport, Oregon resident, he now lives in the Seattle suburbs. As a husband, father and "silly Grandpa" he strives to tell meaningful tales that tickle his readers.
This program is co-hosted by the Newport Public Library.
The WW Coast Chapter hosts presentations, a mix of in-person and virtual events, from September through June. Willamette Writers, the parent organization of the Coast Chapter, is the largest writer's association in Oregon and one of the largest in the nation. Programs are free and open to all writers eighteen and up. There are Young Willamette Writer chapters for those under 18. To become a member of a chapter and the parent organization, join Willamette Writers at their website, https://willamettewriters.org.