Water Curtailment Notice - 8-3-21
---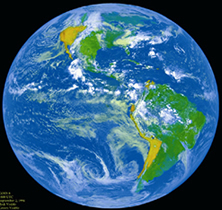 Saving a Vital Resource
Why Conserve?
Water conservation is the most cost-effective and environmentally sound way to reduce our demand for water. This stretches our supplies farther. Using less water also puts less pressure on our sewage treatment facilities, and uses less energy for water heating.
The Water and Energy Connection
Saving water also saves energy. Electricity is used in pumping and treating water. And for your personal energy bill, using less hot water saves on water heating. On the flip side, saving energy and using alternative energy saves water--electricity production from fossil fuels and nuclear energy is responsible for 39% of all freshwater withdrawals in the nation.
There are many effective ways to conserve water and energy in and around your home. Here's a few websites where you'll find lots of tips and information: