ARTHRITIS EXERCISE
Wednesday & Friday 9:30 - 10:30 AM
This evidence-based, self-led regime builds strength and flexibility.
FUN, FUNCTIONAL FITNESS
(formerly Breath & Balance)
Wednesday 2:45 - 3:45 PM
This is a self-led gentle exercise class. Class focus is on improved breathing awareness and balance from simple exercises done from a chair, as well as walking, and selective use of balance balls.
Please call to reserve your spot.
GENTLE HATHA YOGA
Tuesday 11:45 - 12:45 PM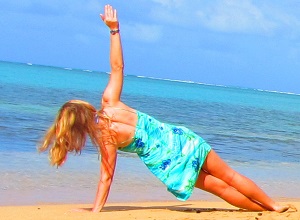 Hatha Yoga differs from other styles of yoga in that it focuses more on breathing and poses than meditation. This class will teach you how to focus your thoughts and help relieve stress and promote relaxation. Other benefits of yoga can be increased mobility and flexibility of the joints, lowered blood pressure, increased lung capacity.
Laughter Yoga
Saturday 2:00 - 3:00 PM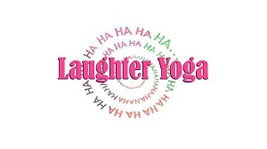 Laughter Yoga is a unique and playful wellness workout with benefits similar to aerobic exercise. It combines yogic deep breathing, laughter exercises and childlike play. Participants routinely experience elevated mood, relaxation, decreased pain and increased sense of connection after a 45 minute class. No mat required!
LIGHTHOUSE STROKE SUPPORT
First Saturday of each month
1:00 - 3:00 PM
The purpose of the support group will be to provide an atmosphere of companionship and acceptance for each survivor and their caretaker. This meeting is open to all ages.

Free Line Dance Classes
Absolute Beginner: Tuesday, 2:15 - 3:00 PM
Advanced Beginner: Tuesday, 3:00 - 4:00 PM
Easy Intermediate, Mondays, 1:30 - 2:30 PM
Intermediate, Mondays, 2:30 - 3:30 PM
Advanced, Thursdays, 2:15 - 4:00 PM
Are you looking for a way to stay fit and healthy? Line dancing can give you a great mind-body workout. It improves memory skills by requiring you to remember dance steps and sequences. It can help strengthen bones and muscles, increase stamina and flexibility, improve your posture and balance, and give you the opportunity to socialize at the same time. Come and learn dances like Gypsy Queen, Mamma Maria, Ready to Fly, Skinny Genes, and Waltz Across Texas
MOVEMENT FOR IMPROVEMENT
Friday 10:45 - 11:45 AM
Movement for Improvement combines yoga, tai-chi and chair dance to improve flexibility, strength, balance and overall coordination.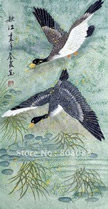 MOVEABLE PEACE
Moveable Peace combines Qigong, Tai Chi, brain gym, mediation and other movement practices to allow participants to move in a way that is gentle, supportive and engaging. Two classes are being offered.
Class One starts on Wednesday, January 2, 2019 and is a basic movement class for anyone who is recovering from an illness, injury, or for those who would like to add movement into thier life. Class time on Wednesdays: 11:15 - 12:15 pm.
Class Two Movable Peace is a class for those people who are very comfortable moving, and are curious about Qigong, Tai Chi, or Creative Movement. This is an ongoing class that meets each Wednesday from 4:00 - 5:00 pm.
.

SILVER SNEAKERS CLASSIC
Tuesday 9:30 - 10:30 AM and
Thursday 10:00 - 11:00 AM
Have fun and move to the music through a variety of exercises designed to increase muscular strength, range of movement and activities for daily living. Hand-held weights, elastic tubing with handles and a Silver Sneakers ball are offered for resistance.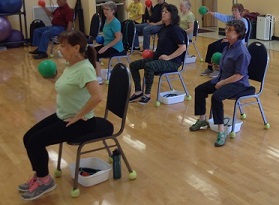 SQUARE DANCING
Monday 6:15 - 8:00 PM
A square dance is a dance for four couples arranged in a square with a caller who calls the next sequence of steps. Come meet friendly people and learn something new. No partner required.
TAI CHI
Monday 12:00 - 1:00 PM
Tai Chi is a form of moving meditation that involves a set of postures that are interconnected by specific transitions in a smooth flowing manner.
TOPS
(Taking Off Pounds Sensibly)
Thursday, 8:00 - 10:30 AM
This group meets weekly to support and encourage one another in their goal of weight loss and maintenance. Awards go to weekly or monthly best losers, contest winners, and members who've reached goal!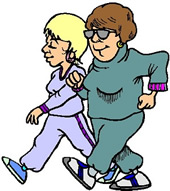 Walk With Ease
Class Dates TBA
Walk With Ease is a free six-week, evidence-based class that is designed to reduce pain, build confidence in being physically active, and to improve overall health. This program will help connect you with other community members who want to improve their health through a gentle walking program that helps them begin slowly, at a comfortable level for them and gradually increase to continue on a lifetime path to improved health. This class meets Monday, Wednesday, and Friday from 3:00 - 4:00 pm. Class size is limited.
ZUMBA GOLD
Monday 10:45 - 11:45 AM
Saturday 12:45 PM - 1:45 PM
An easy-going workout that combines simple-to-learn dance steps with infectious Latin rhythms and other world music. The result is a safe cardio workout which includes toning and stretching to help range-of-motion and flexibility.