ADAPTIVE TAI CHI
Tuesdays 1:00 - 2:00 pm
Enjoy the benefits of Tai Chi at a pace that accommodates various physical limitations, but allows for improved balance and mobility.
FROM BROADWAY TO BALLROOM
Thursdays, July 11 - September 26, 2019
11:15 - 12:00 pm
The 60+ Activity Center is excited to announce the addition of a new dance class: From Broadway to Ballroom, Hollywood to Bollywood. The class will be led by Bryn McCornack and will be held on Thursdays, 11:15 a.m. to 12:00 p.m. July 11th – September 26th in the Health and Wellness Studio. If you would like to try out the class, Ms. McCornack will be leading "dry run" practices on June 6th and 27th at 11:15 a.m.
Learn basic steps from Salsa, Mambo and Cha-Cha. Dance like John Travolta in Saturday Night Fever, Michelle Johnston in A Chorus Line and Michael Jackson in Thriller. No dance experience necessary– just a good sense of humor.

FUN FUNCTIONAL FITNESS
(formerly Breath & Balance)
Wednesday 2:45 - 3:45 pm
Friday 1:45 - 2:45 pm
Our Fun Functional Fitness class practices the integration of sensory and motor systems, including: breathing, vision, and the ability to sense where your body is in space. To stay steady, we need good body strength and reaction time. We practice slow, balanced, low-impact movements.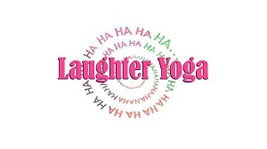 LAUGHTER YOGA
Beginning October 5
Saturdays 2:00 - 3:00 pm
Laughter Yoga is a unique and playful wellness workout with benefits similar to aerobic exercise. It combines yogic deep breathing, laughter exercises and childlike play. Participants routinely experience elevated mood, relaxation, decreased pain and increased sense of connection.
The instructor for this program is Pam Holbrook.

LINE DANCE
Level I. Introduction: Tuesdays 2:15 - 3:00 pm
Level II. Beginner: Tuesdays 3:00 - 4:00 pm
Level III. Improver: Mondays 1:30 - 2:30 pm
Level IV. Intermediate: Mondays 2:30 - 3:30 pm
Level V. Advanced: Thursdays 2:15 - 4:00 pm
Are you looking for a way to stay fit and healthy? Line dancing can give you a great mind-body workout. It improves memory skills by requiring you to remember dance steps and sequences. It can help strengthen bones and muscles, increase stamina and flexibility, improve your posture and balance, and give you the opportunity to socialize at the same time. Come and learn dances like Gypsy Queen, Mamma Maria, Ready to Fly, Skinny Genes, and Waltz Across Texas.
The instructor is Maggie Bice.
SILVER SNEAKERS CIRCUIT
Wednesdays 1:30 - 2:20 pm
Saturdays 10:00 - 11:00 am
Combine fun with fitness to increase your cardiovascular and muscular endurance power with a standing circuit workout. Upper-body strength work with hand-held weights, elastic tubing with handles, and a Silver Sneakers ball is alternated with low-impact aerobic choreography.

SILVER SNEAKERS CLASSIC
Tuesdays 9:30 - 10:30 am
Thursdays 10:00 - 11:00 am
Have fun and move to the music through a variety of exercises designed to increase muscular strength, range of movement and activities for daily living. Hand-held weights, elastic tubing with handles and a Silver Sneakers ball are offered for resistance.
SILVER SNEAKERS YOGA
Mondays 9:30 - 10:30 am
This class teaches us to focus our thoughts and bodies to help relieve stress and promote relaxation even after the class has ended. Yoga can be a complete workout which increases flexibility and strength, while incorporating breathing techniques that can both be energizing and calming.
SILVER SNEAKERS BOOM / MOVE IT
Date/Time TBA
SilverSneakers Boom is a 30-minute dance-based cardio workout. Instructor Linnea Vukasovich received her SilverSneakers Boom instructor's certificate of completion last August and has been personally taking various exercise classes for over 30 years.
Silver Sneakers Boom is a higher intensity dance workout class that improves cardio endurance and burns calories. MOVE IT is all about breaking a sweat and having fun. The class focuses on cardio endurance by starting with simple dance moves then building into more complex sequences, bringing you a great cardio workout.

FITNESS DAY AT THE NEWPORT 60+ ACTIVITY CENTER
Date/Time TBA
The Newport 60+ Activity Center will be offering free fitness evaluations. The 7 individual tests are simple, will take approximately 45 minutes to complete, and are an easy way to measure upper and lower body strength, flexibility, agility, and balance.