ARTHRITIS EXERCISE
Wednesdays & Fridays, 9:30 - 10:30 am
This self-led fitness class is a fun way to build strength and flexibility for body and mind.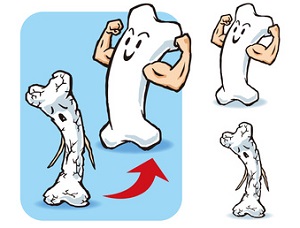 BETTER BONES & BALANCE
Wednesdays & Fridays, 12:30 - 1:30 pm
The Better Bones & Balance Program (BBB) classes are designed to gradually improve balance and strength to avoid falls and maintain independence. This class was designed by OSU.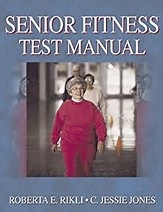 FITNESS DAY AT THE NEWPORT 60+ ACTIVITY CENTER
Date & Time :TBA
The 7 individual tests are simple, will take approximately 45-minutes to complete, and are an easy way to measure upper and lower body strength, flexibility, agility, and balance.
Data from a national study suggested that at least half of the usual decline associated with aging might be prevented through regular exercise, or, put another way, that sedentary older people experience twice the amount of physical decline as their more active counterparts.
For more information, or to schedule your appointment, call 541-265-9617. It is advised to have a medical clearance form prior to testing. If there is an overwhelming response, we will try to schedule an additional fitness testing day in January.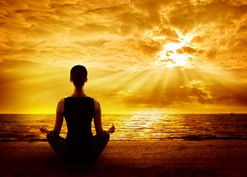 MEDITATION WORKSHOP
The first Thursday of each month
11:15 am - 12:30 pm
Meditation is now mainstream and is being practiced in many different places in many different ways. The meditation that will be taught has its roots in Zen practice. In our everyday lives we can see how complex life can be and how we need to have a place to relax and catch our breath sometimes.
In this workshop you will learn that this place of rest already exists in our own bodies. The most important point is to learn how to simply sit, and be comfortable and restful - a practice and tool that can be applied to any life endeavor. The instructor for this informative workshop is Joseph Armenio.
This workshop is free to members, and for everyone else there will be a $2.00 drop-in fee.

SILVER SNEAKERS CLASSIC
Tuesdays, 10:00 - 11:00 am
Thursdays, 10:00 - 11:00 am
Have fun and move to the music through a variety of exercises designed to increase muscular strength, range of movement and activities for daily living. Hand-held weights, elastic tubing with handles and a Silver Sneakers ball are offered for resistance.
SILVER SNEAKERS CIRCUIT
Wednesdays, 1:30 - 2:20 pm
Saturdays, 10:00 - 11:00 am
Combine fun with fitness to increase your cardiovascular and muscular endurance power with a standing circuit workout. Upper-body strength work with hand-held weights, elastic tubing with handles, and a Silver Sneakers ball is alternated with low-impact aerobic choreography.

SILVER SNEAKERS YOGA
Mondays, 9:30 - 10:30 am
This class teaches us to focus our thoughts and bodies to help relieve stress and promote relaxation even after the class has ended. Yoga can be a complete workout which increases flexibility and strength, while incorporating breathing techniques that can both be energizing and calming.

WALK WITH EASE
Monday, Wednesday & Friday
Date: TBA
3:00 - 4:00 pm
Walk With Ease is a free six-week, evidence-based class that is designed to reduce pain, build confidence in being physically active, and improve overall health. This program will help connect you with other community members who want to improve their health through a gentle walking program that helps them begin slowly, at a comfortable level for them and gradually increase to continue on a lifetime path to improved health.