BOOK CLUB
3rd Monday of each month, 1:00pm - 2:30pm
Come and find out what new book is being read and join in the discussion. This is an on-going group that likes to share their latest reading discoveries.
Themes:
January: 3 or 4 books that have shaped your life. Explain why these books made the list.
February: Author from India/South Asia
March: Celebrate Earth Day by reading a book about environmentalism. Could be poetry, fiction or non-fiction.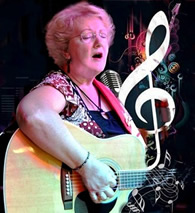 Creative Songwriting & Poetry
January 7 - February 11, 2019
Class meets on Mondays from 3:00 - 5:00 pm
There is a beauty on the inside of every one of us, and the opportunity to let the world see some of that beauty through songwriting is a gift indeed. Some of the topics covered in this class will be: spirit form and flow, writing the entire song, collaborating ideas, elements of the song, ideas, lyrics, the hook, and paint picture words/imagary to name a few. Pre-registration is required and class size is limited.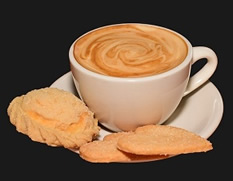 Death Cafe
Saturday, January 12, 2019
1:00 - 3:00 pm
What is a Death Cafe? At a Death Cafe the objective is "to increase awareness of death with a view to helping people make the most of their finite lives". This is a discussion group rather than a grief support group.
DUPLICATE BRIDGE CLUB
Tuesdays, 5:00pm and Fridays at 1:15pm and the 2nd Saturday of each month at 11:00am
See the 60+ home page for current lesson sessions.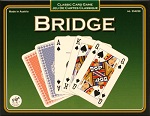 LE CLUB FRANCAIS
Wednesday, 10:00am - 12:00 noon
"Parlez vous, francais? Oui, un peu." Come and enjoy this group to listen as well as practice speaking this wonderful romantic language
KNITTING GROUP
Tuesdays, 3:00pm - 4:30pm
Crafty fun for all ages, make and female, Knitting is a great tool to keep your fingers limber and your mind sharp while enjoying the company of their knitter usually working on a community donation project. Supplies abound, so come and join in on any Tuesday afternoon. This group is led by Barbara Hendricks who has many years of teaching experience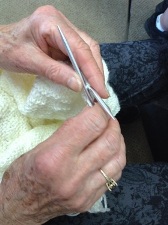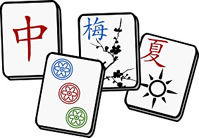 Learn How To Play Mahjong
Class date: TBA
Barbara Bush will be teaching the American version of this fun tile game. She will break the game down into its pieces and parts then quickly put it all together into a gaming format. Plan to be playing by the third class! Pre-registration is required, so be sure to call and save your spot!
MIND GAMES
Thursdays, 11:00 am
Improve your cognitive function with this group. Activities include fun filled computer games, riddles, and puzzles.
MOSAIC MIRROR MAKING
Watch this page for the next class.