Living and Learning ...The City of Newport proudly provides and supports the 60+ community with engaging educational opportunities. We at the 60+ encourage new ideas and embrace new educational possibilities. Please share your ideas with us.

WINTER HEART HEALTH
Wednesday, December, 2023
2:00 - 3:00 p.m.
Wintertime brings with it so many delights, but it's also a season that can be high risk for cardiac events and weather-related injuries. Join a behavioral health expert to learn about the ways that cold weather impacts your cardiovascular health. You'll also learn about the signs and symptoms of a heart attack and hypothermia. We'll finish the talk by discussing practical tips for navigating the cold months of winter, without missing any of the fun, of course!
Discussion led by Helen Beaman, Older Adult Behavioral Health Program Specialist with CareOregon.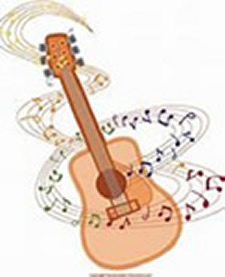 GUITAR LESSONS
Every other Thursday
Beginning Guitar Lessons, 2:00 - 2:30 p.m.
Advanced Guitar Lessons, 2:30 - 3:00 p.m.
Lessons taught by local guitar teacher/player Don Sansone