DUPLICATE BRIDGE CLUB
Tuesdays, 1:00 pm
Fridays, 1:15 pm
2nd Saturday of each month, 10:00 am

KNITTING GROUP
Tuesdays, 3:00 - 4:30 pm
Crafty fun for all ages, make and female, Knitting is a great tool to keep your fingers limber and your mind sharp while enjoying the company of their knitter usually working on a community donation project. Supplies abound, so come and join in on any Tuesday afternoon. This group is led by Barbara Hendricks who has many years of teaching experience.
LE CLUB FRANCAIS
Wednesdays, 10:00 am - 12:00 noon
"Parlez vous, francais? Oui, un peu." Come and enjoy this group to listen as well as practice speaking this wonderful romantic language.
MIND GAMES
Thursdays, 11:00 am
Improve your cognitive function with this group. Activities include fun filled computer games, riddles, and puzzles.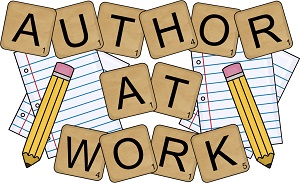 WRITERS GROUP
Saturdays, 1:00-3:00 pm
Writers Group is an ongoing activity at the 60+ Center that involves participants writing their own stories. Writers do not have to read, although stories are read to one another at each weekly meeting. Pick up a copy of their published book, "Memoirs," available at the 60+ Center gift shop.

BEACHCOMBING 101: AGATES OF THE OREGON COAST
Thursday, September 5, 2:00 pm - 3:00 pm
The Oregon Coast "Rock Doc" and author of the pocket guide Agates of the Oregon Coast, K T Myers, will be at the Newport 60+ Activity Center on Thursday, September 5, 2019, 2:00-3:00 p.m. She will be talking about the most desirable stones from agates to zeolites and everything in between that may be commonly found along the Pacific coastline. There will be a display to see and feel these samples up close and personal.
You are also invited to bring a sample found along the beach that you would like to be identified.

END OF LIFE: NUTS & BOLTS
Saturday, September 14, 1:00 pm - 3:30 pm
Its always too soon, until its too late.....
Wherever you are in this journey of life, there will be an end point. Taking care of business now to help guide both you and your loved ones will make the process easier.
This program helps guide you to organize life and care information. This course is for families, friends, individuals, and caregivers. Facilitator Barbara Bush is an RN with experience in Emergency, Disaster, and Hospice settings.
MEDICARE 101 PRESENTATION
Class date/time: TBA
You are invited to learn about your Medicare choices and next steps at an upcoming Medicare 101 educational workshop at the Newport 60+ Activity Center. The better you understand your options, the better choices you can make to protect yourself from high medical costs in the future.
During the one-hour presentation, you will gain the knowledge needed to make informed decisions and to pick a plan that works best for you when the time comes.
Presenter Audra Fullan is a Regence Medicare Sales Executive in Oregon representing both Medicare Advantage and Medigap plans.