Lounge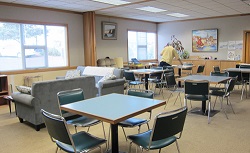 Enjoy a cup of coffee and sweet treat. Work on a puzzle, read a book, play a game, or just sit, chat and relax.
Education Center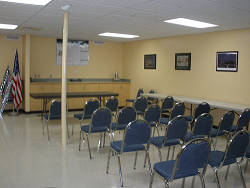 Various classes offered daily in the Education Center.
Dining / Multi-Purpose Room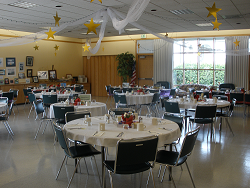 Play Wii bowling, or come enjoy a meal through the Meals on Wheels program (Mon, Wed, Fri.)
Wellness Studio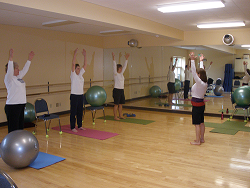 Come enjoy a range of evidence-based, aerobic, and excercise classes.